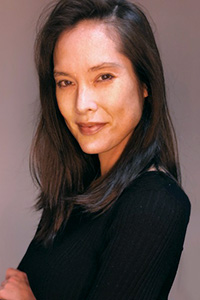 Miyuki Fox, C.Ht.
Certified Hypnotherapist
I welcome you to join me on a journey of exploration into the innate healing properties of your body and mind. Whether it is the achievement of a personal goal, the need to free yourself from unwanted emotions and behaviors, or the need to find a more fulfilling life path, the therapeutic use of hypnosis, yoga, imagery and mindfulness are the most powerful resources I know to efficiently assist you in achieving your goals.
Early on, I became aware that we are only granted so much time in our lives and I started wondering if I was living my life most purposefully and at my full potential. This, along with my fascination and curiosity of the mind led me to my own inner journey in which I studied various modalities, including classical yoga and meditation, which changed my life. At that point, I was becoming more and more disillusioned with the field in which I was working. I felt, I knew, I was destined for more. And so, I made the decision that I was to share with others, the transformational experience I had had with yoga. Since then, I have been instructing clients in the comfort of their own homes for the past twelve years. I realized halfway through however, that something was amiss. I was getting the results I wanted, physically and overall, but I felt like the changes were too general. I felt like off the mat, unproductive ways of thinking, unwanted habitual patterns and limiting beliefs were still very much active. As if, hard-wired. This is when I realized my true passion; to be able to help individuals reach their full potential, in all areas of their lives. And that in order to do that, I needed to learn how to work more specifically and effectively with the mind.
After earning my bachelor's degree in psychology, I understood the importance of the conscious mind and in talk therapy, but I also felt that the subconscious mind was key to working most effectively with the mind. This is what led me to hypnosis and hypnotherapy. These two modalities of yoga and hypnosis and the variant tools they offer were the answers to the questions I sought- how best to be able to help individuals create the change they desired. Whether that was increasing energy levels, losing weight, breaking unwanted habits or a combination of various personal goals. Therefore, depending on your goals along with the philosophy that we are all our own unique snowflakes- not one of us alike; I will tailor a specialized treatment plan using a fusion of mind- body modalities to help assist you in achieving your goals.
I am very passionate and feel very fortunate to help those on this path of personal transformation. Nothing fills my heart more than to witness a soul releasing its pain, discovering its power and finding its purpose.
Call or message me if you would like a free phone consultation to ask questions and explore the potential of our partnership in success.